Wichita's Garage Door Specialists
Welcome To Love Garage Doors, LLC - A Full-Service Garage Door Company. 
We're your friendly neighborhood Garage Door Company in Wichita, KS.
Love Garage Doors, LLC is here to provide friendly and professional customer service as your trusted garage door company in Wichita, KS. Experienced, qualified, and committed to your total satisfaction, our team at Love Garage Doors, LLC is proud to provide you with high-quality and efficient garage door services, whether you need a repair, replacement, or installation.
We specialize in all things Garage Doors, such as repair, replacement, and installation. Garage Door Opener reprogramming, installation, and replacement. Garage Door Torsion Springs and Extension Springs installation and replacement. Garage panel repair and replacement, ... and more. Dedicated to being your first choice for all your Garage Door planning and emergency needs.
What our customers are saying...
Read more testimonials
Our garage door services are highly rated. Our mission is based on customer satisfaction. Check more 5-star rating customer testimonials, and see why we always deliver.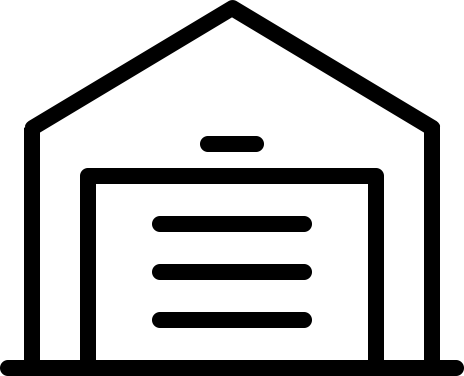 Our garage door company is a small-town business that cares more about our customers than making big profits. We pride ourselves on the quality of our work and aim to foster our relationships with each client. Our garage door services are always done professionally and efficiently, and we are insured. For a free inspection and estimate, contact Love Garage Doors, LLC today!
Need Garage Door Installation?
Is your garage door getting old? Are you trying to find an installer to enhance the outside look of your home? As a garage door company serving in and around Wichita, we love handling all garage door projects! In fact, from lifting the curb appeal with new garage doors with style to storage door installation, we handle everything. Also, there're lots of garage door styles, colors we can assist you with. It's just a matter of you calling our Wichita, KS garage door company specialists.
About Garage Door Installation
Installation usually consists of disposing of the old door, putting in the new door and tracks, connecting to the prevailing opener, and a labor warranty. In fact, garage doors last 15 to 30 years. Hence a 95% return on investment will only raise the home's value. Also, installing a garage door takes specialists and should not be carried out by a homeowner with no idea.
Examples of garage doors include:
Steel garage door - This type of storage door is heavy-duty steel. It's a triple-layer door that is hard, power-efficient, and reduces noise.
Custom wood garage door - This type of door is made from various products such as hemlock and mahogany.
Anodized aluminum and glass door - This type of garage door is smooth and offers a modern look.
Fiberglass garage doors are generally lightweight and powerful.
Garage Door Services Available In And Around: